Introducing Rhondair™
Aerosol Capture System
Catch harmful airborne droplets at the source with Rhondair™
Get back to work safely with Rhondair
Reduce the harmful impacts of dental aerosols and reopen your practice safely with the Rhondair Aerosol Capture System.  Designed from the ground up with dentists and hygienists in mind, the Rhondair solves many common problems with existing evacuation systems.
Capture at the Source with Rhondair
The Rhondair shield design creates a fast-moving draft away from you and your staff keeping them safe.
Easily position the shield forward or backwards for the optimal working area and viewing as needed.
Washable funnel and changeable shields for fast turn around times.
Why is Rhondair better?
Unique shield design creates unrivalled capture performance exactly where you need it.
High-performance fan & motor design for reliable strong suction and low noise.
Wide 100mm ducts for a high volume of airflow.
Changeable and washable parts for infection control mean the unit is not a bacteria harbour.
Quicker room turnarounds with less surface area to disinfect.
Long duct means the unit is positioned out of the way.
How Does Rhondair Aerosol Capture Work?
The Rhondair is a powerful vacuum and filtration device that captures dental aerosols at the source, preventing the spread of airborne pathogens during procedures. The disposable shield and cleanable funnel designs allow for infection control measures to be easily incorporated into your practice workflow without blocking dental lights or impeding the work area. Set up and change out only takes seconds.
Replaceable Shield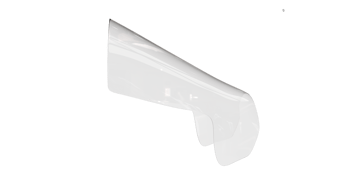 The shield is a single-use item made of type 1 PET plastic and can be easily recycled or disposed of in standard medical waste.
Cleanable Funnel
The detachable funnel can be cleaned in an autoclave, a dishwasher, or via cold sterilisation.
Replaceable Hose
The hose on the unit is replaceable and typically cleaned weekly.
HEPA Grade Filter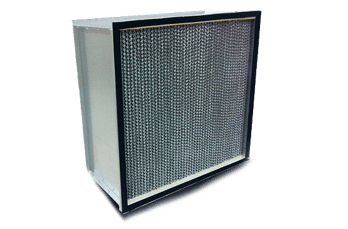 Certified HEPA filters remove 99.95% of all particles to as small as 0.3μm
Foot Pedal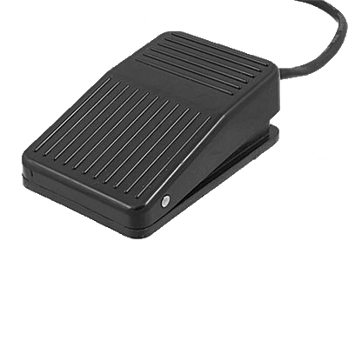 Foot pedal allows for hands-free operation.
Powerful Fan
Powerful fan draws 4,000 L/min of airflow, higher than any other available standard aerosol capture unit.
Frequently Asked Questions
About Rhondium Dental Labs
With the support of the dental industry, we looked at the current solutions available to reduce the effects of harmful dental aerosols.   We got to work during lockdown designing a new system from the ground up.  Our goal with the Rhondair ACS was to create a cost-effective solution to capture aerosols at the source.
Rhondium Dental Labs is a high tech research and development company comprised of innovative engineers, dentists and lab technicians.  Our other notable innovations such as the One Visit Crown have now become essential services for many dental practices as they look to help their patients recover from the pandemic.